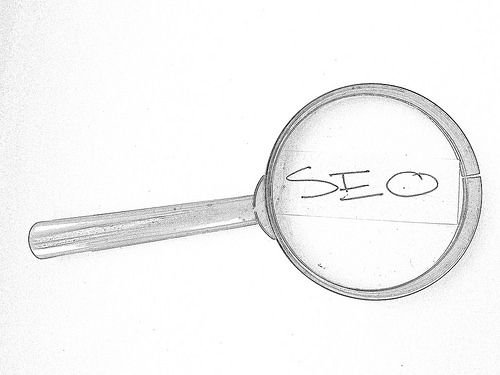 Here at Excalibur Digital, we offer a wide variety of services that can improve your business's website and streamline your computer-based systems. We offer custom SaaS solutions, web-hosting and search engine optimisation. We can even help with the website design process.
In today's blog, we'd like to focus on our web design and search engine optimisation services. As experts in both SEO and website design, we are perfectly situated to help you use design techniques to optimise your site. In fact, we've prepared three top tips for achieving your SEO goals through good web design.
1. Utilise video and images on your homepage and landing pages
Many search engines allow users to search specifically for images and videos as well as websites. Your site won't appear in image and video search results unless you make sure to deploy images and videos at key points throughout your website. We suggest focusing on your homepage and landing pages, as these are the pages that are likely to receive the greatest number of clicks from web-users. Don't forget to tag your videos and images and add any other forms of meta-data that you can. Search engines can't understand the content of videos and images, so they rely on tags and meta-data to understand what they're about and include them in the results pages for the correct searches.
2. Streamline navigation using a navigation bar
If a user arrives on a site's webpage and then clicks on an internal link to go deeper into the site, search engines react positively. Their algorithms interpret users going deeper into a site as as a sign that the site is interesting and engaging. Ergo, they award it a better position in the SERPs.
It's therefore important to ensure that it's easy for visitors to navigate to the part of the site that they want quickly and efficiently. This will encourage users to explore your site more by clicking internal links, thereby telling search engines that your site is engaging enough to be worth exploring. The best way to get users to navigate your site freely is by using a horizontal navigation bar that runs along the top of every page of your site. This system is used by thousands of sites, meaning that it's familiar. Most web-users will already know how to use it. What's more, the bar is simple, streamlined and accessible from every part of the site. This makes it easy to use and reliable.
3. Treat every page as a landing page
The most important website design tip in today's list is also the simplest: remember that every page is a potential landing page. While you should have dedicated landing pages that exist solely to guide potential customers into your site, you should bear in mind that web-users can arrive on any page, straight from the SERPs. You should therefore deploy the same SEO techniques you would use on your landing pages on every page of your site, thereby increasing your site's visibility in the SERPs. What's more, you should make each page as easy to use and self-explanatory as a landing page, to encourage visitors to explore it and then go further into your site. This will reduce your bounce rate and therefore improve your position in the SERPs.
If you need any help with SEO or website design, don't hesitate to get in touch.
https://www.excaliburdigital.co.uk/wp-content/uploads/2016/10/seo.png
375
500
Richard Wilkins
https://www.excaliburdigital.co.uk/wp-content/uploads/2016/12/logo-1.jpg
Richard Wilkins
2016-10-26 19:33:25
2017-02-27 07:38:53
Using design to optimise your website