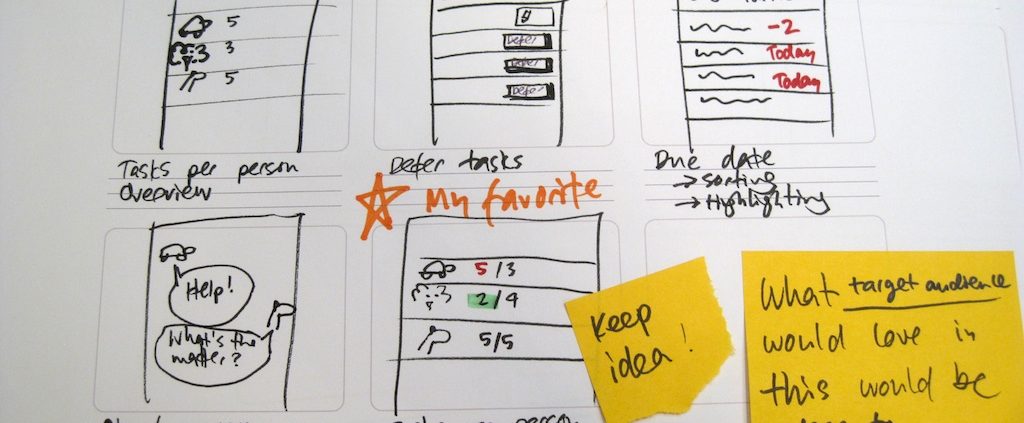 With only two months left of 2017, it's a great time to consider what's coming next in the world of website design and development. Web design is constantly moving and improving at a fast pace, so it's important to stay up-to-date on what's working and what isn't. We've put together our top predictions of what 2018 will look like for web design.
1. Seamless interactions
Seamless interactions are a big theme for 2018. Implementing the use of voice user interfaces and chatbots allow the customer to interact with your website without the need to wait for a page to reload or to even click. Another design element you can use throughout your website is 'micro-interactions'. These can help increase communication between potential customers and you and a classic example of this would be allowing a visitor to leave a review on a website by scrolling over a rating or a number of stars rather than submitting a form for review. This style of micro-interaction can see a direct rise in engagement on your website as it provides a simple and seamless form of interaction and is something you should consider when designing or updating your web design.
2. The increased use of expressive typography
Clean crisp web design doesn't mean a website needs to look boring or lack appeal. We are seeing an increased use of bold typography and it's a perfect way to help increase your user experience. If you replace unnecessary images with beautiful typography, you will increase your page load speed times and increase your negative space, allowing for more strategically placed information. Lots of web platforms have lots of great typography plugins to help increase your choice, allowing you to be bold and brave with your web design.
3. Increased photo content
An approach to photo content remains relevant in web design trends 2018 on e-commerce sites. The reasons are obvious: over 60% of users believe that the deciding factor of a purchase is using unique photos and pictures, so therefore they should be given attention when you're trying to sell a product. Instead of using stock images, switch your focus to unique and original graphic images.
2018 will see the main web design trends follow the main design trends of 2017, however, they will be supplemented with updated colours and bright ideas. It's worth noting that design is one of the most important phases of web development, so it's important to stay focused and stay on trend.
For more website design and development tips, check out our website today!
https://www.excaliburdigital.co.uk/wp-content/uploads/2017/11/59f9e2859cc1e.jpg
768
1024
Richard Wilkins
https://www.excaliburdigital.co.uk/wp-content/uploads/2016/12/logo-1.jpg
Richard Wilkins
2017-11-01 15:04:35
2017-11-10 14:58:06
2018 forecast: what can we expect in web design