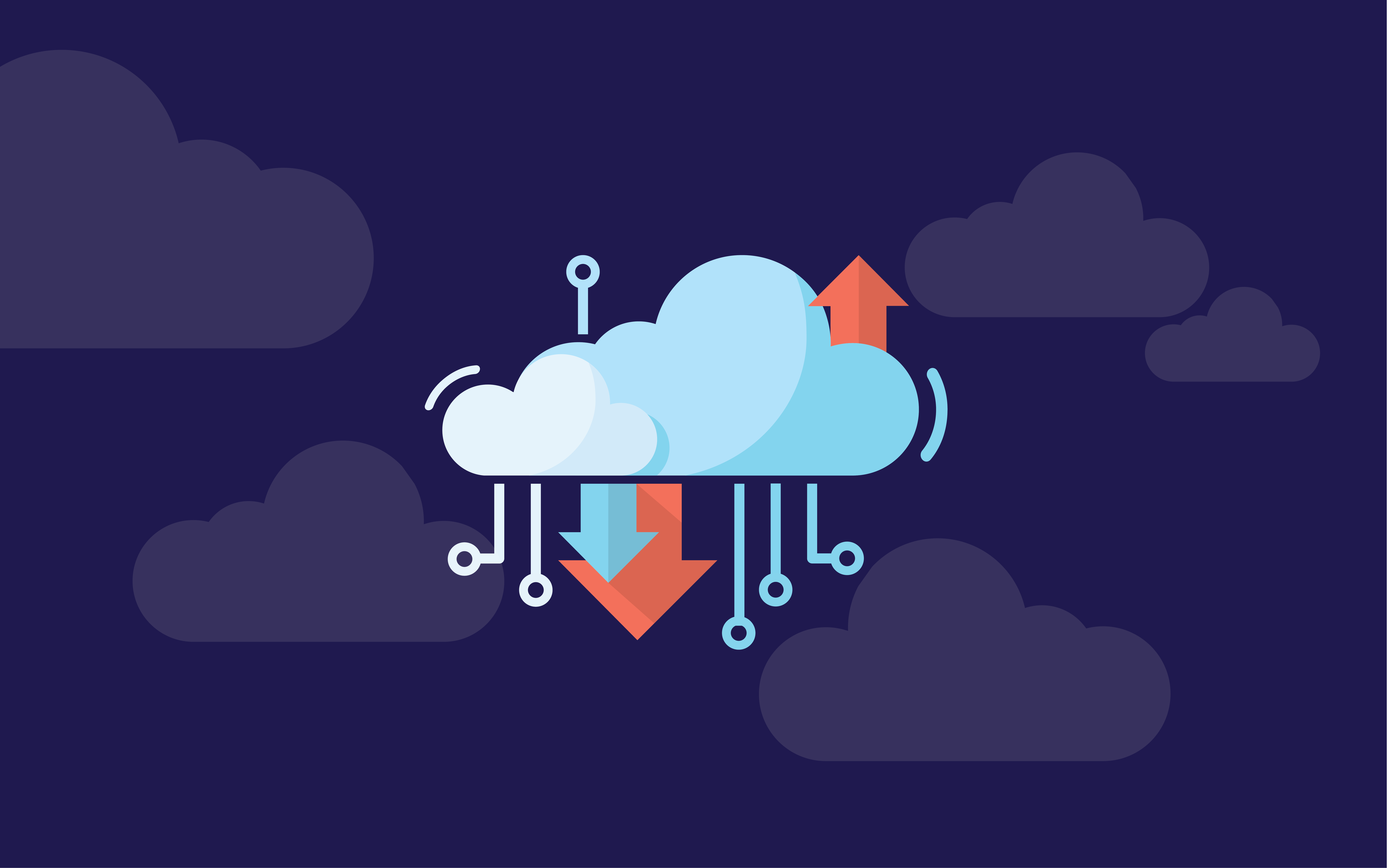 Whether you're a small business or a huge one, your goals are probably the same: to offer your customers the best service. Very often, this will include the deployment of software solutions, and you'll have a choice: "local" software (which is installed on the user's machine) or a SaaS (Software as a Service) cloud-based solution. Here are 3 reasons why a cloud-based solution is the best way to go.
1. All maintenance is taken care of off-site
There's nothing worse than providing your customer with a software solution only to have it face hardware-related problems. After all, you can't account for the machines onto which your customers would install the software — so anything can happen. In extreme cases, this may even require an engineer of yours having to physically visit a client to remedy the issue. With a SaaS platform, all of this is a thing of the past. The software is all run on cloud computing servers, so you can be certain there'll be no hardware conflicts on the user's end.
2. Decentralised hosting means anywhere access
Another huge limitation of locally installed software is that it can only be accessed from one physical location. For most business users, this will usually mean their workstation in their office. But what if they need access when out on sales calls, in the evening, or at weekends? This is another issue that SaaS solves effortlessly. Because all SaaS platforms are web-based, users will be able to access them anytime from almost any web-enabled device. This decentralised hosting allows you to offer complete software freedom to your users.
3. Rapid deployment and updates
If you've ever been present when an office's worth of computers are being updated, you'll know how huge of a job it is. This is also the case for initial deployment, requiring manual installation for every workstation. But with SaaS, all of this is done in the cloud at a time which best suits you. In fact, initial deployment can often be done without the user even being present — so they can get started with the SaaS platform from day one. From there, updates can be delivered overnight on a schedule, so that most users won't even notice that an update has taken place.
SaaS platforms are all about removing the friction between users and the things they need to get done. Get in touch with us today and we'll show you how easy it could be to develop and deploy an SaaS platform for your business.
https://www.excaliburdigital.co.uk/wp-content/uploads/2019/03/5c8a6cc2c31c9.png
5333
8533
Richard Wilkins
https://www.excaliburdigital.co.uk/wp-content/uploads/2016/12/logo-1.jpg
Richard Wilkins
2019-08-23 14:10:37
2019-08-23 14:10:37
3 reasons to choose our software over local software for your next project