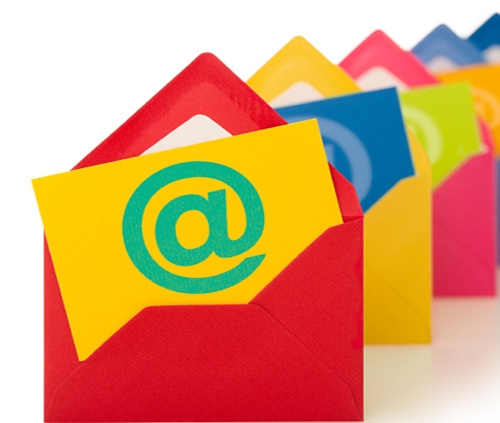 Email marketing is often an underrated form of digital communication. If used in the right way, email marketing can help you to achieve real results from your business – you just need to know how to ensure your emails are as effective as possible. Here are five great ways to get attention with your email marketing strategy and drive sales.
1. Know your audience
There is no point in sending emails to people who won't be interested in what you are offering; it's that simple. You need to get your emails in front of those who will be likely to buy from you and this can be achieved by capturing email addresses from the visitors to your website. This might include features such as a pop up or subscribe button to encourage visitors to leave their details.
2. Enticing subject
Most people receive hundreds of emails every week, so you need to make yours enticing enough for the recipient to want to open. The best way to do this is to have an interesting subject title and one which is just so exciting you wouldn't be able to resist opening it! Some examples might include, 'we had arranged to meet' or 'we have some free content for you.' You need to think outside the box and make sure the rest of the email relates in some way to the subject. What would make you sit up and take notice of an email? Think about it the next time you are checking your emails and use this approach for your own email marketing campaign.
3. The right timing
It is important to send your emails at the right time for maximum engagement. It is thought that 8pm and after are prime times to send emails, but you can always track this with your own campaign and change your strategy based on the results.
4. Offer a freebie
If you want to engage your readers and entice them into wanting more, a freebie can go a long way to achieving this. Everyone loves a freebie and this is a great way to improve your service. For example, you may want to offer a free eBook to your readers with some useful content or if you are in the service industry, you may want to offer a two for one deal.
5. Mobile responsive
Make sure your emails are easy to read on a mobile, as this makes up a huge percentage of readers. If your images are distorted or the text is difficult to read, you could easily lose out on customers.
Please get in touch If you have any questions or would like help with your email marketing.
https://www.excaliburdigital.co.uk/wp-content/uploads/2017/03/58bee140d7aa1.jpg
500
500
Richard Wilkins
https://www.excaliburdigital.co.uk/wp-content/uploads/2016/12/logo-1.jpg
Richard Wilkins
2017-03-07 16:37:02
2017-03-07 16:39:08
The 5 vital aspects of an effective email marketing campaign